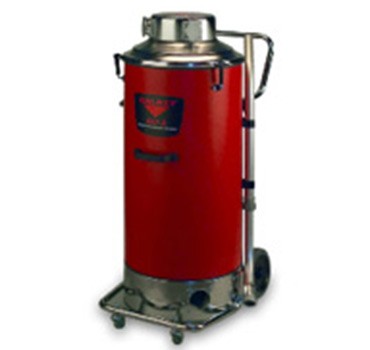 With the GV3 dust containment system, all floor sanders and home owners can breathe a little easier.
The GV3 has been designed to help reduce the amount of dust while providing an easy to use piece of equipment that will not get in your way on the job.
The GV3 is incredibly powerful with it's three high powered vacuum motors, for unsurpassed suction and airflow.
The 400 CFM of air flow blows all the competition away. The ultra-fine filter media traps dust as fine as 5 microns.
Some of the features of this new state of the art machine are:
Self-bagging dust collection for simple and easy machine emptying
Built-in hose caddy for a "tidy" transportation to and from the job site
Lightweight and easy to maneuver
Rugged steel frame construction and heavyweight polyethylene tank
Industrial grade, non-marking vacuum hoses and cuffs
Swivel hose cuffs to eliminate twisting and curling hoses