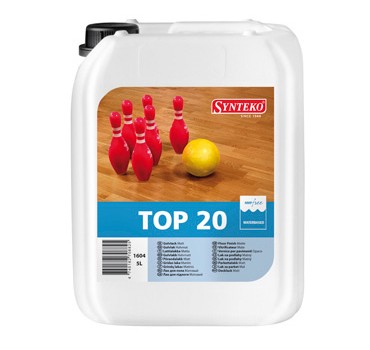 Synteko Top is a one-component, non-yellowing water-based, NMP-free low-odour finish for hardwood timber floors. This can be used on untreated or previously finished timber surfaces. Synteko Top gives good resistance to wear, scratching, scuffing, marring and chemicals and is therefore ideal for surfaces subject to medium wear in residential and office areas.
Available in four gloss levels:
Natural Matte(5)
Matte(20)
Satin(45)
Gloss(90)
Synteko Top replaces Synteko Extra.