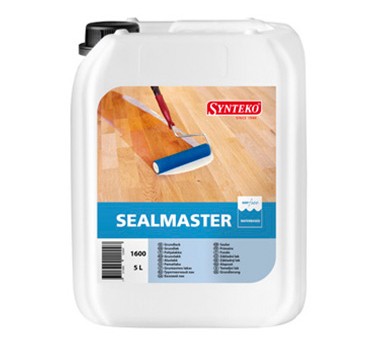 Synteko Sealmaster is a fast drying, non-yellowing non-toxic sealer for use over natural, unstained wood or cork floors. Dries hard in 60-90 minutes for screening and powders well, no 'gumming' up, and provides great build.
Sealmaster helps reduce grain raise, edge-bonding and the risk of discolouration in oak and other tannin-containing wood species. Sealmaster is a low viscosity sealer providing a longer open time so overlapping marks are generally avoided.
Oil and resin rich wood species like teak, cypress etc. must be treated with Synteko Sealmaster 1600 immediately after sanding.